Measuring the Impact of Employee Soft Skills Training
Presented by: Katie Miller
Wednesday, June 27th, 2018
1:00 pm CT
When we look at how skills like relationship building, problem-solving, and delegating can greatly improve the performance of individuals and teams, it's clear that they're necessary for success. We intuitively know they're important, but how do we prove that importance through quantifiable results?
In this webinar, Katie Miller will discuss several different ways to evaluate the impact of soft skills training. These methods range from answering three simple questions to determining investment gain and calculating ROI for specific aspects of training. If your leaders aren't convinced yet that the investment is justifiable, they soon will be!
This interactive webinar will cover:
How soft skills training is creating positive behavior changes in employees, making work throughout the organization more cost effective
How to build a framework to measure the business benefits of soft skills
Examples of how to calculate ROI for specific scenarios and challenges
Brought to you by your presenters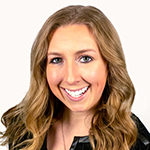 Katie Miller
Marketing Specialist
BizLibrary
As a Marketing Specialist with BizLibrary, Katie helps facilitate and create educational and engaging webinars geared towards Human Resources and Learning and Development professionals. She conducts research and works with subject matter experts to ensure the BizLibrary audience is receiving the most relevant and up-to-date content possible.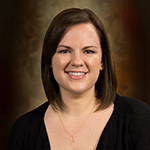 Krista Brubaker
Marketing Strategist
BizLibrary
Krista is a Content Marketing Strategist at BizLibrary. Her main goal is writing relevant and helpful content for the HR and L&D community. She manages blog posts, press releases, social media, and assists with creating educational resources.

BizLibrary is a credit provider for HR Certification Institute (HRCI) and for the Society for Human Resource Management (SHRM). Viewing this webcast in its entirety qualifies for a recertification credit hour (general credit) for SHRM and HRCI. For more information visit our accredited content page.
FAQ
Q. What platform do you use for your webinars?
A. We use ON24 as our webinar platform.
Q. Do I need to download anything to attend?
A. No, ON24's interface does not require a download. You'll just need to make sure you have Adobe Flash enabled and for best results, close down any extra browser windows.
Q. How do I listen in to the webinars?
A. To listen in, you will need a pair of headphones or computer speakers. We do not provide a dial-in number for attendees.
Q. How early can I join the webinar?
A. The webinar room will open 15 minutes before the webinar starts.
Q. Do you recommend a certain browser to watch the webinar?
A. Yes, we would recommend to avoid using Internet Explorer as we found it is not as compatible with our platform.
Q. Do you offer credits for your webinars?
A. Yes, most of our webinars are approved for one hour of HRCI and SHRM general credit. In order to be approved for credits, you must attend at least 50 minutes of the webinar.
Q. How do I know if the webinar is approved for credits?
A. If a webinar is approved for SHRM or HRCI general credits, the registration page will have the SHRM and HRCI badges at the bottom of the page. If you have any questions regarding credits, email kmiller@bizlibrary.com.
Q. How will I receive my HRCI and SHRM certificate?
A. If you have attended for 50 minutes of an approved webinar, there are a few ways you can obtain your certificate. First, you can download the certificate from a widget in our platform. If you forget to download the certificate during the webinar, an email will be sent with the certificate about 2 hours after the webinar is complete.
Q. If I'm not able to watch the webinar at the live time, can I watch it later?
A. Yes! We understand that you might not be able to watch the webinar at the live time, so we offer our webinars on demand. On-demand webinars are available up until 12 months after the initial live webinar date.
Q. What if I am having trouble accessing the webinar?
A. The webinar room will open 15 minutes before the live time. If you are still having issues attending, email kmiller@bizlibrary.com.