BizSkills Is
Turning One!
For the past year, BizSkills has been helping organizations support their employees with personalized upskilling. To celebrate BizSkills' first birthday, we're providing introductory pricing as a party favor! The special pricing ends December 1st, so request a demo to join the party today!
Get a BizSkills Demo
Learn More
Join Us on a Mission That Matters
Our partnership helps you create a safe and inclusive work environment, elevate employees' skills, and build a more compassionate and competent future.
Compliance & Risk Mitigation
Maximize Trust to Minimize Risk - Create a safe and inclusive workplace with training that strengthens compliance and reduces risks to your people and business.


Upskilling & Reskilling
Develop Skills to Meet Goals - Help your employees, teams, and business reach performance goals by delivering the right skills training to the right people at the right time.


Career Pathing & Talent Development
Nurture Talent to See Growth - When a development mindset is core to your organization, people can't help but bring their best - let's get started building your learning culture together.
Ready-Made Content for Evolving Needs
From business skills to HR compliance and industry-specific topics, we've got the content you need to develop your people and solve tough challenges.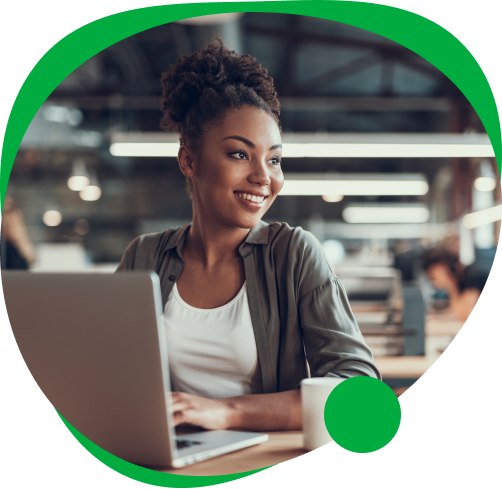 Build Valuable Skills
See how The BizLibrary Collection helps you equip employees with the skills to take on today's workplace challenges.
Keep Up With Compliance
When you need to mitigate risk across the organization, our training content helps you cover all the bases.
Easy-to-Use Platforms to Activate Learning
Whether you need to provide skills development tailored to each employee, or you're delivering company-wide training initiatives, our platforms make it all so much easier.
The BizSkills platform allows you to easily automate a personalized skills development program.
Meet BizSkills    ➔
Say goodbye to unorganized training, and let BizLMS streamline how you assign, deliver, track, and report on employee training.
Meet BizLMS    ➔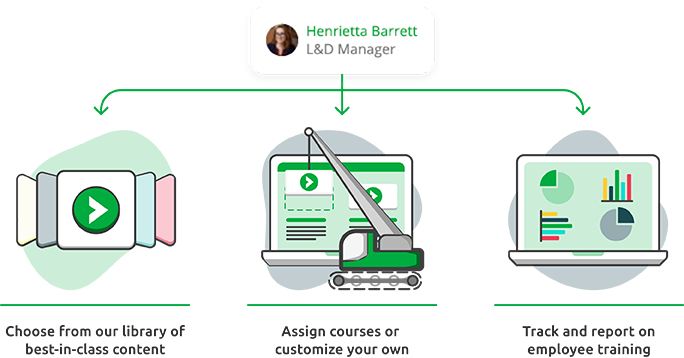 Success You Can See
From implementing your training and development program to measuring the results and ROI, we specialize in helping growing organizations accomplish big training goals.
Everything that I speak to BizLibrary about is always driven towards the success of my program, ways to make my job easier, ways to make the program better, and ways to succeed with training and meet the strategic goals of the company.
Victoria Cason
Tarrant Regional Water District
The support system is like no other vendor that we looked into when we were trying to decide on a learning management system. BizLibrary really is your partner and you get to work with them all throughout your learning journey. From implementation, to getting the program rolling, to ongoing, they're there to support and help develop your learning program.
Jordan Wilcosky
Garney Construction
Our employees appreciate the variety of topics that we're able to provide training on that we were never able to do prior to our partnership with BizLibrary. As learning and development professionals, we always hope that our learning programs make an impact on the business, but what I was surprised to hear from one of my learners recently is the impact that the training has made in her personal life.
Edie Valenica
Quick Med Claims
Results at a Glance
Sunset Transportation
50% - 60%
reduction in injuries from safety training
Westmont
Hospitality
Saved
$200,000
by improving employee retention.
Hospital Central Services
Reduced complaints by
90%
through improved customer service skills.
Ready to crush your training and development goals?