How HR Can Balance Compliance, Vision, and the Employee Experience
Presented by: Cassie Whitlock & Libby Mullen
Available On-Demand

Gratitude is a rare thing to receive in human resources. Traditionally, HR's role in many organizations was to do their best to keep up with paperwork and other tactical requirements of compliance issues, leading employees to see HR as disciplinarians and leadership to see HR as an obstacle to overcome.
But now that HR has the technological bandwidth to handle these compliance tasks, employees and leaders are expecting more. HR has to strike a balance between three competing roles: employee advocate, strategic partner, and compliance facilitator. The workforce continues to put emphasis on wanting to work for companies that will invest in their professional development, and companies are constantly in a battle for top talent. This puts HR in a unique position—they become the bridge between their leadership's vision and the employee experience, doing their best to protect the organization and support everyone's future in it. The new HR professional can't just react to issues—they need the knowledge and tools to become a strategic resource for their organizations.
Join Libby Mullen from BizLibrary and Cassie Whitlock from BambooHR as they discuss how HR professionals can balance the demands of legal, leadership, and employee concerns. We'll cover four key facets where HR's efforts will be the key factor in producing desirable results, like increased employee engagement, higher productivity, and strong company culture. With this new mindset, HR will finally have the time, know-how, and buy-in to focus on the human side of human resources.
During this webinar, we will discuss:
How HR professionals can break free of stereotypes and become strategic partners within their organizations.
Four areas of your organization that can generate higher profits and happier employees when HR is viewed as an employee advocate.
The benefits of HR being able to hand over the torch to managers when it comes to giving individuals feedback and recognition.
The overall positive effect this transformation of the HR role can have on an entire organization and how to get your organization on board.
Brought to you by your presenters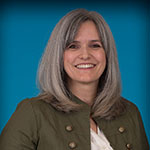 Cassie Whitlock
Director of Human Resources
BambooHR
Cassie started her career in the accounting world, but working with small and medium-sized companies, the HR function was always handed to her. She loves the intersection of business and humans, and believes that when companies focus on the human aspect of their people, the people in turn focus on the business needs. She enjoys her work most when she can take her talents in data, processes, and human psychology to make someone's day better.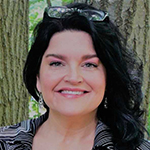 Libby Mullen
Learning and Development Manager
BizLibrary
Libby is the Learning & Development Manager at BizLibrary; her favorite aspect of her role is developing employees to realize their maximum potential. Libby has over 25 years of experience in Education, Training, and Business Consultation, both in the Higher Education realm and in all verticals of the Business Sector. Building positive partnerships, solving business challenges creatively, and bringing out and developing the strengths in others are what makes Libby "tick." Libby is a fervent writer, an experienced public speaker and is most passionate about the importance of life-long learning in helping employees to take initiative to become "Smarter Every Day." At home, Libby has 5 boys (ages 11-20).

BizLibrary is a credit provider for HR Certification Institute (HRCI) and for the Society for Human Resource Management (SHRM). Viewing this webcast in its entirety qualifies for a recertification credit hour (general credit) for SHRM and HRCI. For more information visit our accredited content page.
FAQ
Q. What platform do you use for your webinars?
A. We use ON24 as our webinar platform.
Q. Do I need to download anything to attend?
A. No, ON24's interface does not require a download. You'll just need to make sure you have Adobe Flash enabled and for best results, close down any extra browser windows.
Q. How do I listen in to the webinars?
A. To listen in, you will need a pair of headphones or computer speakers. We do not provide a dial-in number for attendees.
Q. How early can I join the webinar?
A. The webinar room will open 15 minutes before the webinar starts.
Q. Do you recommend a certain browser to watch the webinar?
A. Yes, we would recommend to avoid using Internet Explorer as we found it is not as compatible with our platform.
Q. Do you offer credits for your webinars?
A. Yes, most of our webinars are approved for one hour of HRCI and SHRM general credit. In order to be approved for credits, you must attend at least 50 minutes of the webinar.
Q. How do I know if the webinar is approved for credits?
A. If a webinar is approved for SHRM or HRCI general credits, the registration page will have the SHRM and HRCI badges at the bottom of the page. If you have any questions regarding credits, email kmiller@bizlibrary.com.
Q. How will I receive my HRCI and SHRM certificate?
A. If you have attended for 50 minutes of an approved webinar, there are a few ways you can obtain your certificate. First, you can download the certificate from a widget in our platform. If you forget to download the certificate during the webinar, an email will be sent with the certificate about 2 hours after the webinar is complete.
Q. If I'm not able to watch the webinar at the live time, can I watch it later?
A. Yes! We understand that you might not be able to watch the webinar at the live time, so we offer our webinars on demand. On-demand webinars are available up until 12 months after the initial live webinar date.
Q. What if I am having trouble accessing the webinar?
A. The webinar room will open 15 minutes before the live time. If you are still having issues attending, email kmiller@bizlibrary.com.