Evolving Your Program During Times of Change
Presented by: Tom Braning
Tuesday, May 05, 2020
1:00 pm CT
Change will unavoidably happen to every organization. Unfortunately, the pandemic has forced many organizations to transition in a moment's notice. But as we all are settling into this "new normal" we are now wondering what's next?
Many clients are expanding their programs to cover company-wide learning to keep their various departments engaged and competitive. If your organization is experiencing new hurdles such as remote onboarding or a dispersed workforce, BizLibrary has the solutions to keep your organization agile and competitive.
What we hope you'll take away from this webinar:
The benefits of expanding your program to cover company-wide learning.
Understanding the variety of solutions and tools BizLibrary has available for you to utilize in your program.
How to convert your in-person training to online training.
Brought to you by your presenters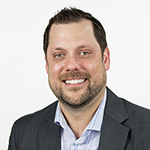 Tom Braning
Solution Consultant
BizLibrary
Tom Braning works to create and maintain strategic partnerships. He has a passion for education, technology and organizational effectiveness, with a strong desire to ensure that BizLibrary partners and their teams have all the tools and knowledge at their disposal to be successful. Prior to working as the Channel Sales Manager, Tom spent 14 years in various roles on the BizLibrary Sales Team, where he worked with prospects and customers to help identify the alignment and fit of BizLibrary's solutions and helped onboard and coach BizLibrary team members."
Rachel Grzeskowiak
Webinar Host
BizLibrary
Rachel is the Client Marketing Specialist at BizLibrary. She works closely with Client Success and the Marketing team to ultimately build stronger client relationships through a variety of resources and communications. She researches best practices and industry trends to ensure that BizLibrary clients are receiving relevant resources to help them reach their business goals.
FAQ
Q. What platform do you use for your webinars?
A. We use ON24 as our webinar platform.
Q. Do I need to download anything to attend?
A. No, ON24's interface does not require a download. You'll just need to make sure you have Adobe Flash enabled and for best results, close down any extra browser windows.
Q. How do I listen in to the webinars?
A. To listen in, you will need a pair of headphones or computer speakers. We do not provide a dial-in number for attendees.
Q. How early can I join the webinar?
A. The webinar room will open 15 minutes before the webinar starts.
Q. Do you recommend a certain browser to watch the webinar?
A. After 3/21/20, ON24 will not support Internet Explorer. We recommend using a supported browser, such as Microsoft Edge, Google Chrome, or Mozilla Firefox to view the webinar.
Q. Do you offer credits for your webinars?
A. Yes, most of our webinars are approved for one hour of HRCI and SHRM general credit. In order to be approved for credits, you must attend at least 50 minutes of the webinar.
Q. How do I know if the webinar is approved for credits?
A. If a webinar is approved for SHRM or HRCI general credits, the registration page will have the SHRM and HRCI badges at the bottom of the page. If you have any questions regarding credits, email kmiller@bizlibrary.com.
Q. How will I receive my HRCI and SHRM certificate?
A. If you have attended for 50 minutes of an approved webinar, there are a few ways you can obtain your certificate. First, you can download the certificate from a widget in our platform. If you forget to download the certificate during the webinar, an email will be sent with the certificate about 2 hours after the webinar is complete.
Q. If I'm not able to watch the webinar at the live time, can I watch it later?
A. Yes! We understand that you might not be able to watch the webinar at the live time, so we offer our webinars on demand. On-demand webinars are available up until 12 months after the initial live webinar date.
Q. What if I am having trouble accessing the webinar?
A. The webinar room will open 15 minutes before the live time. If you are still having issues attending, email kmiller@bizlibrary.com.